Your First Dance…
Nothing displays intimacy and sensuality better than a beautiful Tango duo. "The instruction itself will help and bring you and your partner closer, all while 'wowing' your friends and family." We will put together the perfect routine for your big day, whether it be sensual and dramatic, or playful and fun. It is important to capture your own personal attitude and flavor. The routine can be molded to set the perfect tone for any wedding party. Our Teaching staff can also liven up your guests with engaging Tango themed games that get everyone on their feet.
SPECIAL SEASONAL OFFER! This summer only, Strictly Tango offers a Trial Lesson for you and your partner and a 30 Minute Consultation, during school hours, for only $40 per couple!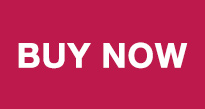 Or try a Couple's Private Lesson and a 30 Minute Consultation, for only $130!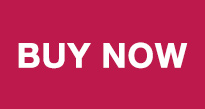 What to expect at your consultation:
Private and/or group lessons for you and your partner
The choreography of your dance, based on the style of your wedding, your individual personalities, and the expression of your story as a couple
Adding tango performances, music, singing, or tango games to your wedding if so desired
How to best adapt your dance to the dress, dance floor, music selection, and seating arrangements of the space
And any other concerns or questions that you may have!
School hours are Mondays 7PM to 9PM, and Saturdays 2PM to 4PM. For the LGBTQ community, we have a special day of Wednesdays 7PM-9PM.
**Also available in other dance rhythms – salsa, foxtrot, waltz, etc! Inquire at your consultation.**
Special Wedding Packages
| | | |
| --- | --- | --- |
| Product | Price this Season! | Regularly |
| 1 Private Lesson + Intro to tango class | $100 | $135 |
| 5 Private Lessons  + 5 group classes | $600 | $665 |
| 10 Private Lessons + 10 group classes | $1100 | $1300 |
| 20 Private Lessons  + 16 hours beg.  classes | $1950 | $2100 |
Specialized choreographers
Choreographers will help you with the music choice, advices for the dress, dance floor requirements and other questions
Floor fee is included at Pearl Studios
 * Conditions
FLOOR FEE IS INCLUDED at Pearl Studios or other studios selected by the school
Maximum people per class 2 (TWO)
Not refundable, not transferable.
Cancellation must be done 24 hours in advance. Otherwise you have to pay %50
Classes are 55 minutes long, and are being held at Pearl Studios.
(Classes in your home available at special rates
Adding an assistant $20 per hour
Adding a teacher $40 per hour
Spice up your wedding party with a Tango show and entertainment with dancers and musicians. Tailored  to your audience. Free consultation. Convenient prices!