Sergio Segura Tango Productions presents: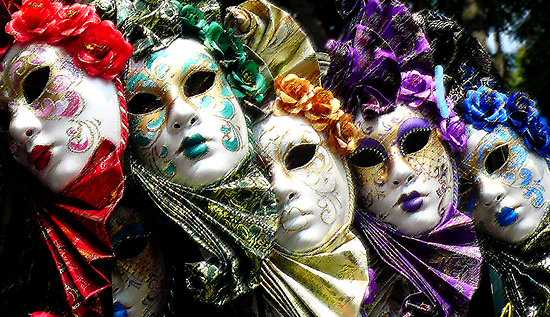 Morningside Castle, 100 Claremont Ave, NYC
DATE: FRI, OCT 28th, 6pm–11pm, 6pm Cocktail Reception, 7:30pm Dance of the Phantoms (show), 8:15pm Milonga
Your host: Jack Hanley
Don your mask and come to dance among fabulous phantoms at the fifth annual TANGO IN THE CASTLE. This year we celebrate with a masquerade ball at the gothic Morningside Castle. Guests begin the evening with an elegant cocktail reception featuring hors d'oeuvres, rich desserts and fine wines. Following the reception guests enjoy Dance of the Phantoms—a stage show performed by world-renowned dancers. The evening will be topped off with a milonga—the social celebration of the dance. Guests will dance to the music of the Sanchez-Aslan-Diaz Trio with Hector Pablo Pereyra and the music of DJ Ciko.
7:30pm Dance of the Phantoms (show), performed by Marcos Dario Pereira & Florencia Borgnia (Argentina), Ivan Terrazas (Arg) & Sara Grdan (Croatia), Romina Levin (Arg) & Leandro Gomez (Arg), Juan Cruz Luque (Arg), Jessi Goebel (Soprano), Spencer Miller (Tenor), Mariela Marco (Singer, Arg) . Music: Aslan-Diaz-Sanchez Trio(Arg) and DJ Ciko (NYC).
Special pre-sale and early bird prices available strictlytangonyc.com.
TANGO IN THE CASTLE  offers a 6pm cocktail reception for guests of the show. We'll have savory and sweet hors d'oeuvres, and wine. 
[su_youtube_advanced url="https://youtu.be/YMytvDeXUH4″]
Cabaret seating.
Cocktail attire is requested. Masks are encouraged..
Wine, snacks, and delicious desserts will be provided all night. 
See last year's event photos at www.lynnredmile.com/tango_castle
ADMISSION at the door: Front Row Seating $120, Regular Seating $95, Milonga Only $40.
Pre sales

Early Bird
In Advance
At the door
Ends 9/21
Ends 10/5
Ends 10/27

10/27

First two rows

First come, first serve

6pm

$120

$120

$120
$120
Show

Cabaret seating

(Includes cocktail reception and milonga)

6pm

$60

$70

$80
$95
Milonga Only with live music

8:15pm

$25

$30

$35
$40
 Groups tickets (New)
Includes a bottle of champagne for the group
The reservation will at the name of the buyer
Group of 5
Group of 8
Milonga
$150
$200
Show

(Includes milonga)

$350
$480

BYOB – YES you read well….